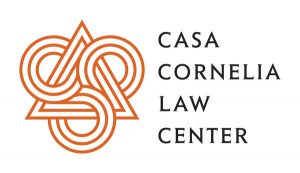 Casa Cornelia Law Center joins our local, national, and international communities in condemning racism and crimes against humanity.  We are deeply saddened by the unjust deaths of George Floyd, Ahmaud Arbery, Breonna Taylor and so many others who needlessly lost their lives. Our country is based on the principle that all persons have the inalienable right to life, liberty, and the pursuit of happiness. Because of structural racism, such basic rights, along with due process and equal protection under the law, remain elusive for many in our community.  This is most especially true for our African American/Black siblings.  We stand with them and others who seek systemic change in law and policy.
Casa Cornelia remains steadfast in its commitment to the pursuit of justice with compassion and dignity for victims of human and civil rights violations.  We pledge to continue our work to ensure persons from around the globe threatened with abuse, persecution, and torture have access to justice.  May the work that lies ahead to ensure a truly just system be joined and supported by persons of good will. Casa Cornelia joins the community in seeking positive change and will continue to fulfill our values of Actions not Words.
In solidarity,
Carmen M. Chavez, Esq.
Executive Director