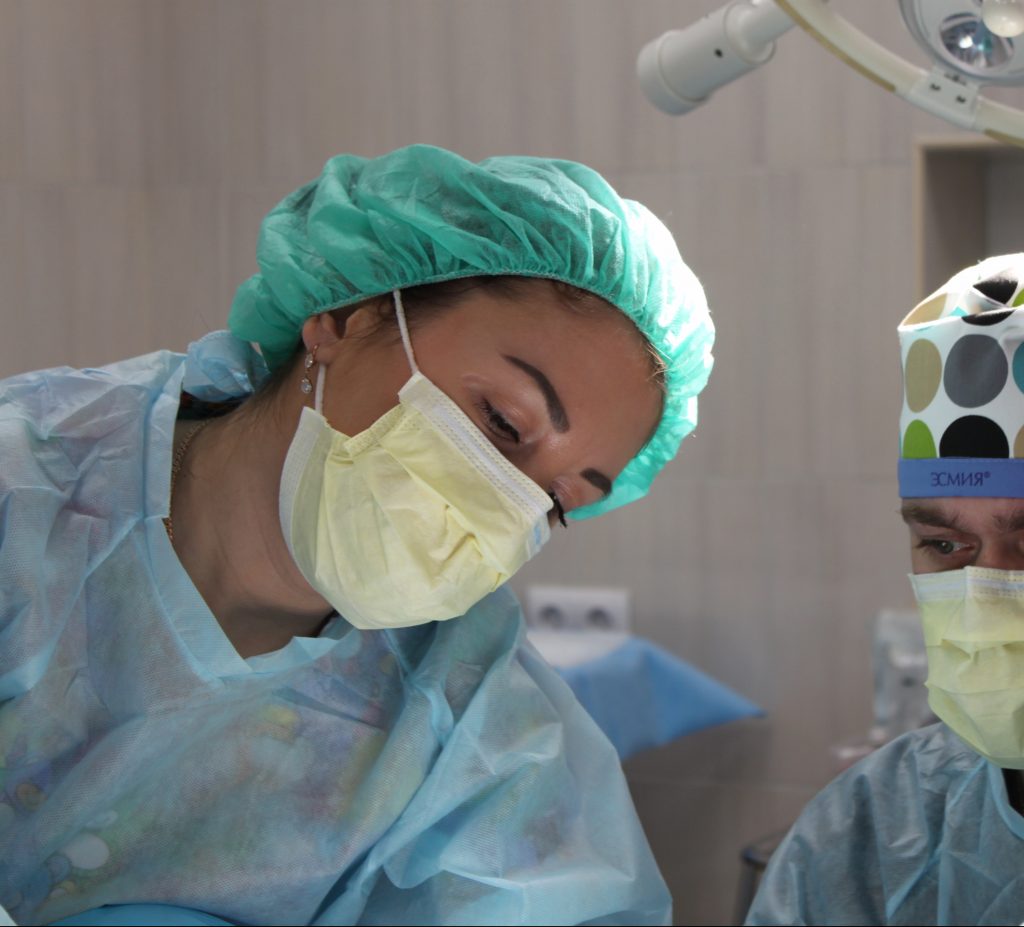 In a small town somewhere in Cuba, a young girl named Adriana* had a dream of becoming a doctor.
After persevering, she graduated from medical school and began working at a clinic. One day while working, she was approached by Communist Party members pressuring her to join their party or attend political meetings. Adriana continuously refused, not bothering to hide her disapproval of her country's current government. But the pressure only got worse the more she resisted. At one point, the government asked her to go on an international medical mission. Adriana didn't want to be away from her children that long, and she also felt this request was a form of punishment for her views against the party. When she refused, she was demoted.
After this incident, the Party representatives' harassment of Adriana became even more outright. She was detained and interrogated by the police.
Adriana says, "When I was detained, I was afraid I would become a political prisoner or simply disappear."
The last straw was when they began to involve Adriana's children. Adriana decided to take her children and flee the country – leaving her job, family, community, and hometown to find somewhere to live without fearing for her safety every day.
She traveled to Mexico – spending some time there before deciding to cross the border to the U.S., where a family member lived in San Diego. Now in the U.S., she felt safe for the first time in years. But she was still faced with the threat of being deported back to Cuba.
Even though immigration officers expressed an intent to begin deportation proceedings against her, her case languished without action by the government for months, but Adriana was proactive.  Having left everything they had back in Cuba, Adriana had little resources available to obtain any sort of representation. After hearing about Casa Cornelia from a friend, Adriana contacted the Law Center for assistance. One of our volunteer attorneys, Fatima Brizuela took on her case while at the firm Kirby McInerney, and continued on with the case at Hartley LLP.  With Fatima's assistance, Adriana affirmatively applied for asylum even though the U.S. government had not moved forward on her case.
After months of hard work and multiple government-caused delays, Adriana was finally granted asylum!
Recently, Adriana received the official asylum approval – giving her legal status to remain in the U.S., work, and build a life here for herself and her family.  Given recent changes in immigration processing, all asylum cases are increasingly difficult to win, and Cubans can no longer count on the preferential status they once had; this asylum case was hard fought!
We are grateful to Adriana for sharing her inspiring story and giving the San Diego community something to celebrate during these challenging times. Thanks to ongoing support from our incredible volunteers and donors, stories like Adriana's can continue to have happy endings. Visit our Featured Stories page for more inspiring legal victories from our clients.
*Names and photo have been changed to protect client confidentiality.