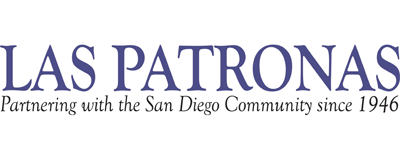 Las Patronas has been committed to providing financial assistance to non-profit organizations in San Diego County that provide valuable community services since 1946.  This year, Las Patronas has graciously provided funds to furnish an onsite training facility for Casa Cornelia Law Center.  Their gift will enable Casa Cornelia to harness the overwhelming support it has received from the private bar by training more volunteer attorneys to continue to provide quality pro bono legal services of indigent immigrant and refugees who are in great need of assistance.
Casa Cornelia Law Center is grateful to the Caster Family and A-1 Self Storage for their continued support to our Children's Program and our Victims of Crime Program.  The children's program serves abused, abandoned, and neglected children who are in need of legal orientations, consultations, and representation in immigration court. The Victims of Crime Program serves victims of serious crimes such as human trafficking, sexual assault, and domestic violence by assisting them with applications for humanitarian visas. The Caster Family has supported Casa Cornelia since 2010, which has allowed the organization to remain effective in an ever-changing policy landscape.
On behalf of our clients, Casa Cornelia would like to thank Las Patronas and the Caster family for their generous support.
CASA CORNELIA 2019 DONORS
California Wellness Foundation
Price Philanthropies Foundation
PWH Educational Foundation

State Bar of California
State of California Department of Social Services
Vera Institute of Justice
Veronica Ahern
Dolores Street Community Services

Peacemakers Fund
Raskob Foundation
United Nations Voluntary Fund for Victims of Torture
Anonymous, via Catholic Community Foundation
Allison and Robert Price Family Foundation
Terrence R. Caster | A-1 Self Storage
Center for Community Solutions
Thomas and Julie Condon
Cooley LLP
The IIse, Charles and Peter Dalebrook Fund
Do A Little Fund
Dr. Bronner's Family Foundation
Farrell Family Foundation

Hispanics in Philanthropy (HIP)
Michael and Dawn House
Jewish Family Services
Menard Family Foundation
Marilyn Manzer
The Morrison & Foerster Foundation
Tom and Audrey Morrow, via Goldman Sachs Gives
Paul Hastings LLP
Elizabeth and Anthony Principi

Russell Family Foundation
San Diego County Bar Foundation
San Diego Volunteer Lawyers Program
Society of the Holy Child Jesus, American Province
Susan Sharin and Laurina Young
The Little Market, via Hannah and Ryan Skvarla
This is About Humanity
Gerard Trippitelli and Tessa Yutadco
Union Bank of California N.A.
Women Give San Diego
Nancy and Daniel Aeling
The Bader Group
Brittany Applestein Syz
Baker & McKenzie LLP
David and Elizabeth Balfour
Kenneth and Marjorie
Blanchard Hector and Ariana Chavez-Rochin
Luke Cocalis
Pamela Daniel
Julie DeMeules
DLA Piper LLP
Michael and Regina Dowd
Teresa F. Doyle
The Drakulich Firm, APLC
The Ethel Kennedy Foundation, Inc.
First Unitarian Universalist Church

Foley & Lardner LLP
Fragomen, Del Rey, Bernsen & Loewy, LLP
Google
Karen and Warren Gross
Thomas and Margaret Healey
Margaret Healy
Frank and Nancy Hogan
Steve and Lucy Howell
HP Inc.
The Immaculata
The Jennifer and Jonathan Allan Soros Foundation
The John and Kathleen Schreiber Foundation
Klinedinst PC
Latham & Watkins LLP
Thomas and Lisa Laube
Lawyers Club of San Diego Fund for Justice
Layton Hill Trust Fund
George and Karen Longstreth

Mintz, Levin, Cohn, Ferris, Glovsky and Popeo, P.C.
Robert and Charmean Neithart
Robert P. and Mary Kay O'Meara
Cheryl O'Meara
Pillsbury Winthrop Shaw
Pittman LLP Kevin Quinn
Ann Rice
Maria Roberts
John and Amy Romaker
Saint Brigid Parish
Sandler Lasry Laube Byer & Valdez LLP Schoellkopf
Family Foundation Marilies Schoepflin
Sempra Energy
Sheppard, Mullin, Richter & Hampton
LLP
Marilyn Sherry
Robert and Mary K. Shields
Show Me Your Mumu
Mary and Ron Siegrist
Sisters of Charity of Leavenworth Sisters of the Holy Child Jesus, Rye, NY
Kathy Smith
St. James by the Sea Episcopal Church
Sarah T. Schaffer, Esq.
ACLU Foundation of SD and Imperial Counties
Sandra and Dan Bane
Vicki Baron
Best Best & Krieger LLP
Sarah Callaway Brabant
Casey, Gerry, Schenk, Francavilla,
Blatt & Penfield LLP
Catholic Relief Services
Carmen Chavez and Matthew Agostinelli
Laura Closkey
Dayna Cobarrubias
Jeanine Cummins
Kevin and Alice Curtin
Brett and Maile D'Arcy
Scott M. and Kim Daniel
Riley Davis
Anne and Charles H. Dick, Jr.
Deborah Dixon
Dollar a Month Fund
Ann Donovan
Duane Morris LLP
Joanne Dyer
Achraf Farraj
Michael Fendley
Stephen and Julie Ferruolo
James Gerber
John and Florence Gillman
Helen Grunke
Jana and Doug Harker

Anna Hoffman
Immigrant Justice League
Ann Johns
Judicate West
Marianne Jula
Tom Tierney and Lisa Kahle
Kelly and Robert Kaplan
Linda and Mel Katz
Steve David Keane
Kilpatrick Townsend & Stockton LLP
Barbara Knorr
Jacob and Claire Whipple Koshland
Karla Kraus
Leichtag Foundation
Clare Leschin-Hoar
Jennifer MacDougall
Charles and Jackie Rees Mann
Patrick W. Martin
Mayfield Junior School
Mary McCrann
Laurie McNamara
Roey McSorley, SHCJ
Elisabeth Melnitchenko
Missionary Sisters Servants of the Holy Spirit
Susan Morse-Lebow
Steve and Cynthia Nelson
Bruce and Nancy Newberg

Nossaman LLP
Steven and Dawn Nunez
William F. O'Meara
Edward Oleata
Janelle Orozco
John Pacheco
Gary and Carol Packer
Perkins Coie LLP
Melissa Peterson
Pratt Memorial Fund
Procopio, Cory, Hargreaves & Savitch LLP
Religious of the Sacred Heart of Mary
Rose Immigration Law
Saint Patrick's Church
Rosalia Salinas
Samuel I & John Henry
Fox Foundation
James Schnepp
Sisters of St. Francis of Clinton, Iowa
James Skiff
Solar Turbines Inc.
St. Luke Catholic Church
Peter Sticklen
The Unitarian Universalist Fellowship of San Dieguito
Frank Uyeda
Lilia Velasquez
Karin Winner
Regis Worley
Liane Yee
Yeye Zhang