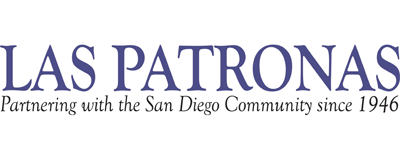 Las Patronas has been committed to providing financial assistance to non-profit organizations in San Diego County that provide valuable community services since 1946.  This year, Las Patronas has graciously provided funds to furnish an onsite training facility for Casa Cornelia Law Center.  Their gift will enable Casa Cornelia to harness the overwhelming support it has received from the private bar by training more volunteer attorneys to continue to provide quality pro bono legal services of indigent immigrant and refugees who are in great need of assistance.
Casa Cornelia Law Center is grateful to the Caster Family and A-1 Self Storage for their continued support to our Children's Program and our Victims of Crime Program.  The children's program serves abused, abandoned, and neglected children who are in need of legal orientations, consultations, and representation in immigration court. The Victims of Crime Program serves victims of serious crimes such as human trafficking, sexual assault, and domestic violence by assisting them with applications for humanitarian visas. The Caster Family has supported Casa Cornelia since 2010, which has allowed the organization to remain effective in an ever-changing policy landscape.
On behalf of our clients, Casa Cornelia would like to thank Las Patronas and the Caster family for their generous support.
CASA CORNELIA 2020 DONORS
California Department of Social Services (CDSS)

California Wellness Foundation

J.H. Moran and J.D. Moran Honorary Trust

Price Philanthropies

PWH Educational Foundation

State Bar of California – Equal Access Fund

State Bar of California – I

OLTA
Vera Institute of Justice
Dolores Street Community Service

Raskob

Foundation

San Diego Women's Foundation

Wellspring Philanthropic Fund
Allison and Robert Price Family Foundation
Anonymous, via Catholic Community Foundation
Terrence R. Caster | A-1 Self Storage
Center for Community Solutions
Thomas and Julie Condon
Cooley LLP

DLA Piper Foundation

Farrell Family Foundation

Robert and Althea Howe

M. House Family Fund

Menard Family Foundation
Marilyn Manzer

and Anthony

Niewijk

Parker Foundation

Paul Hastings LLP

Peacemakers Fund

Pratt Memorial Fund

Elizabeth

Principi

San Diego Gas & Electric

Laurina

Young and Susan Sharin

Sheppard, Mullin, Richter & Hampton LLP

Society of the Holy Child Jesus, American Province

St. Germaine Children's Charity

Tom and

Audry Morrow, via Goldman Sachs Gives
Union Bank of California N.A.

William H. Donner Foundation

Gerald Trippitelli and Tessa Yutadco
Nancy and Daniel Aeling
Carmen Chavez and Matthew Agostinelli
Veronica Ahern
David and Elizabeth Balfour
Justin T. Berger
California ChangeLawyers
Sandra Capano
Hector and Ariana Chavez-Rochin
Cheryl A. & John M. O'Meara Charitable Foundation
Pamela Daniel
Blake Harper and Janice Deaton
DLA Piper LLP
Michael and Regina Dowd
Teresa F. Doyle
Ellen Colangelo and James Ewing
Foley & Lardner LLP

Fragomen, Del Rey, Bernsen & Loewy, LLP
Google
Hallagan-Huston Family Foundation
Mary Ellen and Jerry Harris
Thomas and Margaret Healey
Margaret Healy
Hispanics in Philanthropy (HIP)
Frank and Nancy Hogan
Lucy and Steve Howell
Kelly and Robert Kaplan
Kilpatrick Townsend & Stockton LLP
Klinedinst PC
Kroha Casner Family Foundation
Latham & Watkins LLP
Thomas and Lisa Laube
George and Karen Longstreth
Mary R. Moran
Ohr Shalom Synagogue

Robert P. and Mary Kay O'Meara
Pillsbury Winthrop Shaw

Procopio

, Cory, Hargreaves & Savitch LLP

Kevin Quinn

Maria Roberts
Amy and John Romaker

Samuel H. & Katherine Weaver French Fund

San Diego Volunteer Lawyer Program (SDVLP)

Sandler

Lasry Laube Byer & Valdez LLP

Schaffer Family Law Group, APC

Marilies

 Schoepflin

Mary and Ron

Siegrist

Kathy Smith

St. James by the Sea Episcopal Church
The Bader Group
The John and Kathleen Schreiber Foundation
The Morrison & Foerster Foundation
Adrienne and Representative Juan Vargas
Deacon Jim and Frances Vargas
Gregory Vega
Mariellen Whelan
Wilson Sonsini Goodrich & Rosati Foundation
Yeye Zhang
Ana Aguilar
Brittany Applestein Syz
Feroza and Suresh Ardeshir
Auto Fraud Legal Center
Sherry Bahrambeygui
Bonnie Bailey-Jones
Vicki Baron
Robert and Mary Beatty
Sarah Callaway Brabant
Annette Brandin
Claudia Case
Chad Casey
Laura Closkey
Kevin and Alice Curtin
Devra Davis
James DeHarpporte
Marguerite Drasler
Sr. RayMonda DuVall
Joanne Dyer
Jean and John Earl
Jill Esbenshade
Achraf Farraj
Fe Fernandez
Paul Finke
Garrett Gruener and Amy Slater Family Fund
James Gerber
Valerie Gillies
John and Florence Gillman
Marianne Grisez

Karen and Warren Gross
Glenn D. Grossman
Helen Grunke
Jill Hall
Denise and John Harder
Jana and Doug Harker
Denise Hickey
Heidi Hofer
David Hoffman
HR Results
Donald M. Jackson Trust
Walter and Rosemary Johnston
Tom Tierney and Lisa Kahle
Andrew Kaiser
Linda and Mel Katz
KKR & Co. Inc.
Jacob and Claire Whipple Koshland
Philip and Madeline Lacovara
Darin Lippoldt
Walter and Karen Loewenstern
Barbara DeConcini and Walter Lowe
Gary Lynn
Kenneth Martin
Mary McCrann
Angela Miner
Tom and Karen Mulvaney

Patrick Murphy
Steve and Cynthia Nelson
Rita Newark
Niddrie Addams Fuller Singh LLP
Nossaman LLP
Edward Oleata
William F. O'Meara
O'Neill and Kevin Burns
John Pacheco
Gabrielle Porter Taylor
Public Health Institute
Religious of the Sacred Heart of Mary
Rebecca Roberts
Rose Immigration Law
Theodore and Jeanne Roth
James Schnepp
Renee Schor
Florence Seligman
Robert and Mary K. Shields
Sisters of Mercy AWMC
Peter Sticklen
Templeton and Mary Ena Erlenborn
The Drakulich Firm, APLC
The Immaculata
This is About Humanity, via the International Community Foundation
Mariko Uyeda
Karin Winner
Regis Worley
Barbara Wright
Liane Yee
Christy Zatkin