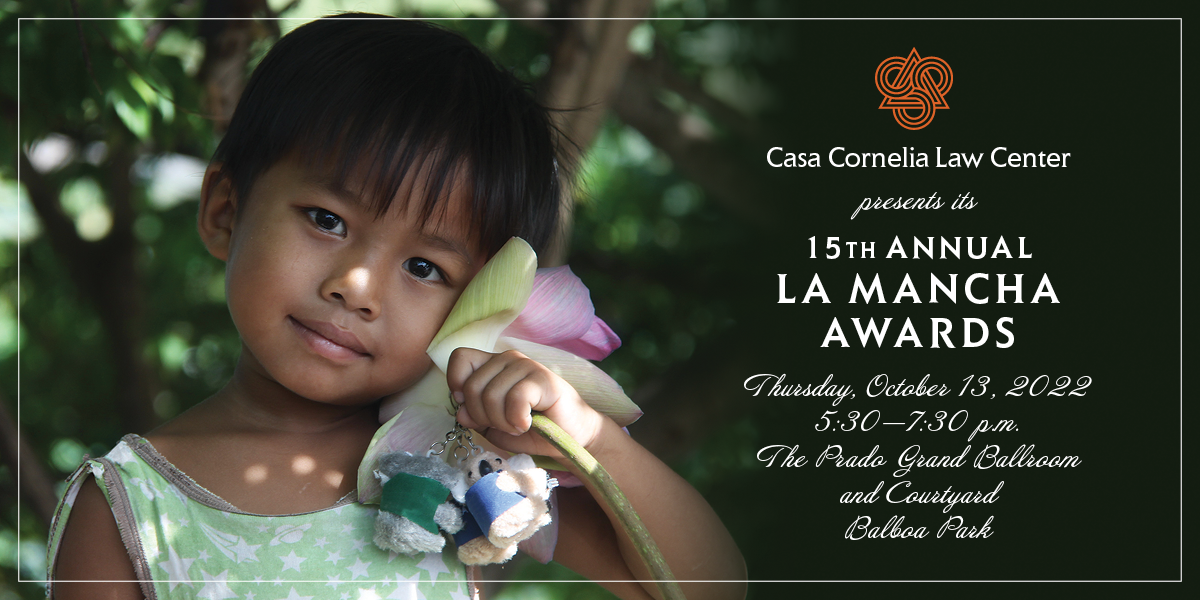 WELCOME TO 
CASA CORNELIA'S
15th ANNUAL LA MANCHA AWARDS
Thursday, October 13 at 5:30pm
Each year, Casa Cornelia Law Center honors the commitment of outstanding volunteer attorneys, law firms, interpreters, translators, law clerks and community members whose exceptional dedication further the pursuits of Casa Cornelia's clients and their cases. We look forward to celebrating our collective achievements at the 15th Annual La Mancha Awards!
All proceeds raised, in donations and sponsorships, will fund Casa Cornelia's pro bono programs, which provide crucial legal response to victims of human and civil rights violations.
Thank you for your support!
THANK you TO
OUR SPONSORS!