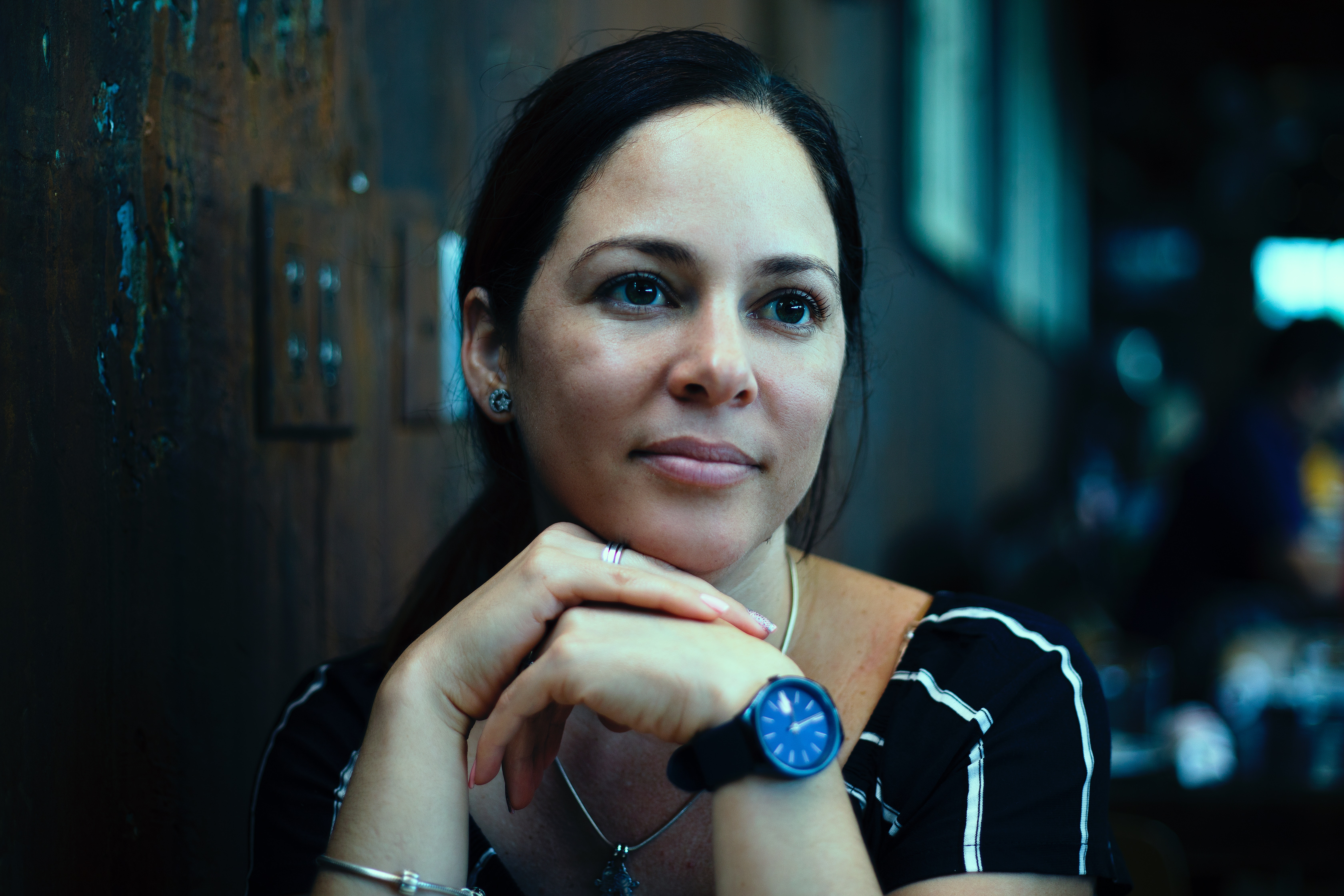 Over a decade ago, Gabriela* and her two children moved from Mexico to San Diego.  After settling in their new home, she started dating a man she had met at work named Nick*.  The relationship, however, quickly became one of manipulation and abuse. He was increasingly jealous and his quick temper created a hostile environment for Gabriela. "If he asked for something and didn't immediately receive a response, he would slap me or kick me," she says, "If I sang along to a song playing on the radio, he would hit me because he said the song probably reminded me of another man."
Gabriela started to avoid people and missed days of work because she was ashamed of the swelling and bruises she was left with.
As this isolation continued, it began to take a toll on her mental and emotional health. Wrought with anxiety and falling quickly into depression, she felt weak and powerless in the face of her circumstances. "I had always been such a strong, hard working person and now I was letting this man treat me so badly," she says, "I didn't value myself and lost my sense of self-worth." With no money or time to seek out any form of counseling and constant fear of what Nick would do if she tried to leave him, Gabriela's outlook was bleak.
Because Nick spent a lot of time at Gabriela's home, her children also began to feel the effects of this abuse. Her now-teenage son Michael* was constantly begging her to leave him. His grades plummeted as he missed school days and his home became a place of anxiety and fear. Gabriela says, "I think Michael lost respect for me during that time."
The moment that finally caused Gabriela to take action was when her young daughter witnessed a particularly violent altercation with Nick. The fear in her eyes as her daughter yelled out that he was going to kill her mom triggered something in Gabriela in that moment. She decided to end their relationship and call the police, seeking protection from her abuser. Gabriela testified against Nick, who was arrested, and she obtained a restraining order against him.
Now free from this abusive relationship, Gabriela and her children faced possible deportation back to Mexico.
But, because of her cooperation with law enforcement and as an undocumented victim of crime, she had access to certain protections under the Trafficking Victims Protection Act. Casa Cornelia took on her case and Volunteer Attorney Marcela Mendez petitioned on Gabriela and her children's behalf for their legal status in the U.S.
Thanks to Casa Cornelia's supporters, challenging stories like Gabriela's can have hopeful endings. Now, 5 years later, Gabriela and her two children have finally obtained their U-visas! This allows them to legally live, work and go to school in this country – and for Gabriela to continue building a positive environment for her children. Her dream is to work up in the restaurant business, using her Spanish language skills to help others in the industry and eventually being in charge of management or employee relations. And, as always, her main goal is to provide opportunity and education for her children. She says, "They are both good kids – smart, funny and kind." They are the reason she fights so hard for what she believes in.
For more information about our work with Victims of Crime and the protections they have access to under law, visit our Victims of Crimes page.
*Names and photo have been changed to protect client confidentiality.