When Liliana* was seventeen she met Ricardo* – a neighbor that would later become her husband and change her life. Having grown up in Mexico in a lonely household with an abusive mother, Liliana found what she needed in Ricardo's company – love, respect and a way to avoid being home. It seemed like life with him could be everything she had dreamed of.
But things changed when Liliana became pregnant at just eighteen years old.
Ricardo reacted poorly when she told him – becoming so upset he left for several days. After he returned, his behavior begun to spiral. He would often go out all night with friends, becoming physically abusive when Liliana questioned his actions.
She wanted to leave him, but felt bound to him as the father of her child. They got married at the courthouse a few months later but the violence only got worse. "I felt that because we were married, I needed to find a way to make it work," says Liliana, "I needed to put up with the abuse because this was my family now." After a few years of worsening conditions, they now had two children together. The last straw was when Liliana says, "He hit me so hard that I couldn't breathe." She called the police and he was sent to jail, but she knew it would only be a few days until he returned even more enraged than before. For her and her children's safety, she needed to leave the country.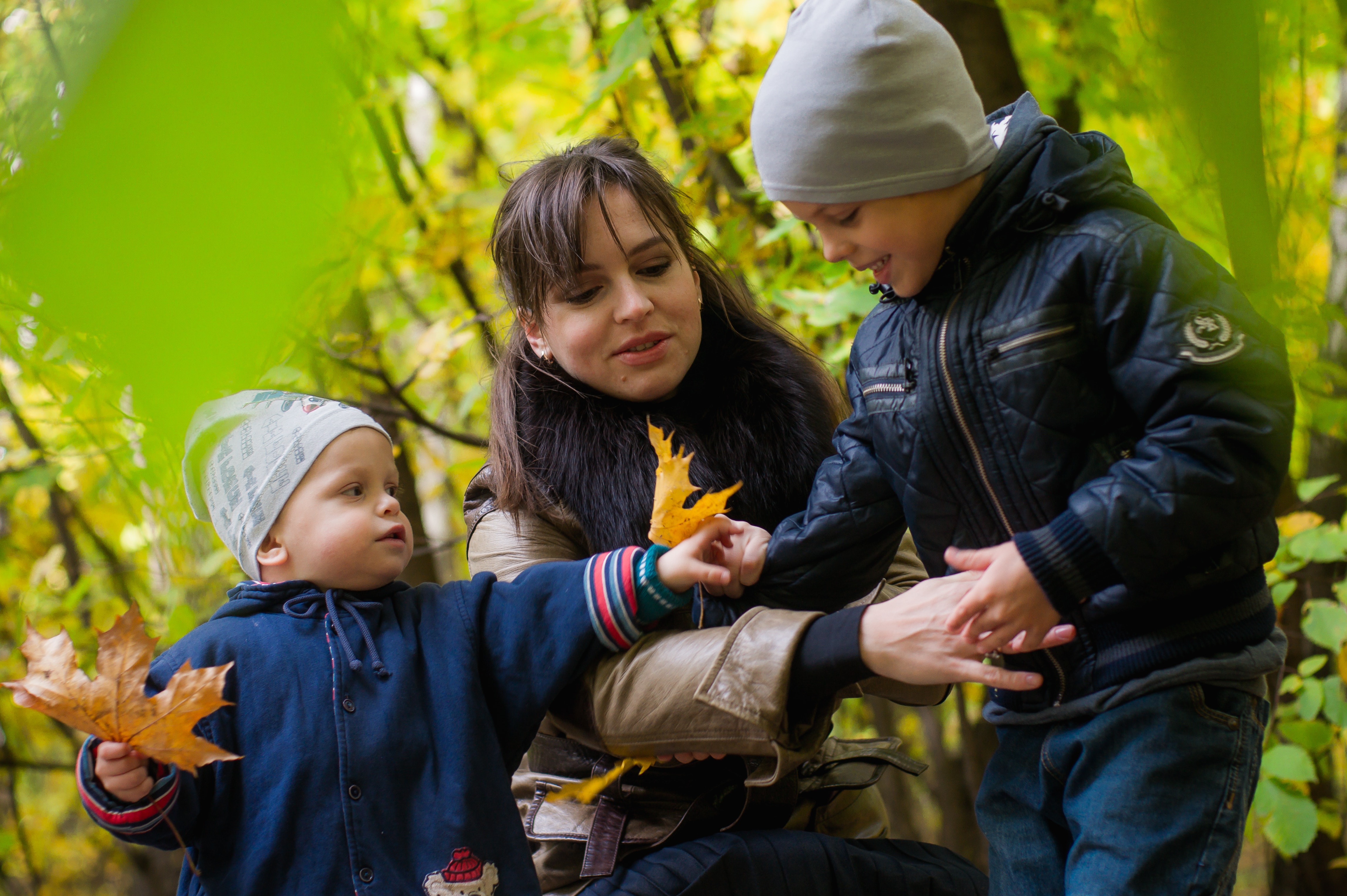 After fleeing to the U.S., Liliana and her children settled into their new lives.
It wasn't until a year later that Ricardo contacted her again. He was distraught and asking for forgiveness. Wanting her children to have their father be a part of their lives, she agreed to give him a second chance and he moved in with them in the U.S. Unfortunately, it wasn't long before he returned to his old ways.
With the continued drinking and violent outbursts, it was clear to Liliana nothing had truly changed. But while she was familiar with the abuse, she was not sure how to seek help as an undocumented individual in this new country. "Early on, I was afraid to call the police when he would hit me," she says, "I was in another country without legal status and I didn't know what would happen."
She finally gained the courage to speak out when Ricardo attacked her while she was pregnant with their third child.
She called the police and eventually social workers helped her and her children leave the house. They lived in a domestic violence shelter before finding another place long-term. During this time, Liliana filed for full custody of her children. After so many years of tolerating mistreatment and giving Ricardo more chances, she had had enough. Liliana says, "I did not have a good family life growing up and so I felt that I needed to put up with his abuse." She was not going to let the past define her future anymore.
But once she was fully free from the relationship, there were many unknowns. "I had no money and no legal status and I of course had to take care of my children," she says. Her two eldest children Hernando* and Andres*, who travelled to the U.S. with her from Mexico, were both in need of legal status. Liliana contacted Casa Cornelia to help her and her children file for U-visas, which would gain them documentation to remain here in the U.S. without threat of deportation.
With the help of Associate Attorney Evelyn Lopez, Liliana, Hernando and Andres have now obtained their U-visas! With five children from toddler to high school age, this is just a new chapter in her journey here in the U.S, but she knows this is the best opportunity for her family. "My two oldest sons have expressed interest in joining the army or becoming police officers and one of my younger sons wants to be a firefighter," she says,
"Our lives are here in the U.S. and I know that my kids have the best chance to succeed here."
Casa Cornelia is committed to fighting for the rights of victims of domestic violence like Liliana and her children. We are grateful for your continued support in this mission of justice with compassion. For more inspiring client stories, visit our Featured Stories page.
*Names and photo have been changed to protect client confidentiality.