Victoria's* closest family growing up was her mother and her cousin, Gloria*, who was more like a sister to her.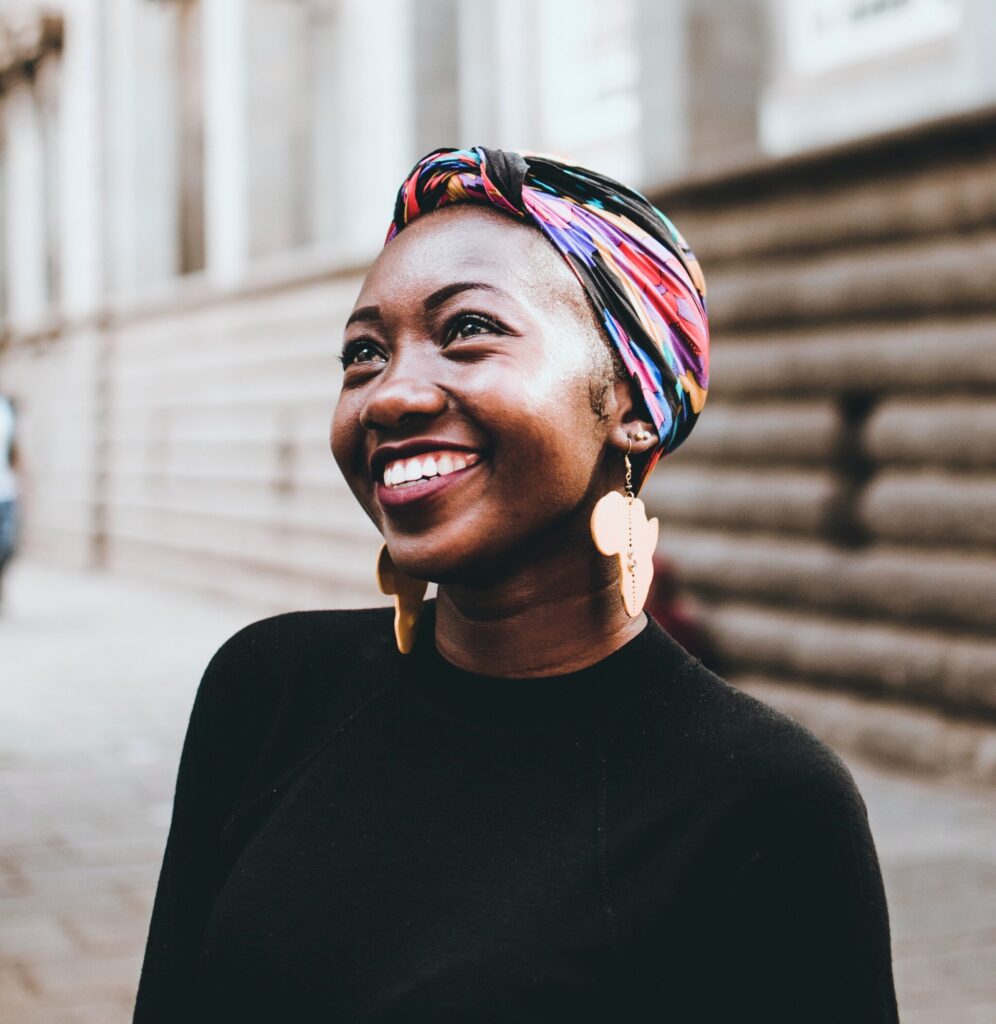 In the Democratic Republic of Congo – a country in central Africa – Victoria's mother supported their small family by working as a shopkeeper. In addition to her day job, her mother was the president of a local women's rights organization and a member of an environmental conservation group. Victoria's mother placed a strong emphasis on education during her childhood, and she was able to finish her schooling by age sixteen – she says,
"I was a good student and had dreams of becoming a doctor."
Growing up, Victoria had heard rumors about a rebel group pillaging homes and villages in their district to get the local government to give in to their demands. But she didn't truly believe the horrors of these stories until she was faced with it first-hand.
She was just sixteen when she heard rebel soldiers invade her neighborhood one night.
"I heard them enter our neighbor's house, heard screams, and then a gunshot," she says. They came to Victoria's house next, breaking everything in sight. Gloria, Victoria and her mother all tried to remain hidden but were eventually found. All three of the women were interrogated and assaulted, suffering unimaginable trauma. By the time the rebels left, Victoria's mother was left unconscious.
A neighbor helped the girls get to the hospital, where they were treated and released. The two young girls remained at the hospital for over a week while Victoria's mother recovered after falling into a coma. Instead of returning home, they went to stay with Victoria's aunt. Victoria and her family feared the rebels would return if they heard they had survived. Deciding to flee, the women sold all their belongings and took a bus to the Ugandan border, where they entered a refugee camp. But the camp was rampant with disease and malnutrition, and Victoria constantly felt unsafe. Eventually, they saved enough to move into their own apartment. Victoria's mother would sell wood and charcoal she gathered from the forest while Victoria and Gloria found work cleaning houses.
One day, Victoria's mother went into the forest for her daily foraging and never returned.
Victoria and Gloria immediately went to ask for help in locating her, but after months of investigating, it was assumed that a wild animal had killed her. The girls were devastated by this loss. "As a 16 year old girl, I had no idea how I would survive without my mother," Victoria says. Unable to afford their apartment without her mother, and rather than return to the deplorable refugee camp, Victoria and her cousin chose to work and live with a wealthy family as housekeepers and caregivers to their children.  There, they raised enough money to pay for their travel to Mexico, and eventually the United States, where Victoria sought asylum as well as special immigrant juvenile status.
When Victoria presented herself at the border in Tijuana, she was detained by border officials and separated from her cousin. This, combined with her past trauma, caused Victoria's mental health to deteriorate even further.
"I was only 18. [Gloria] was the only close family I had left," she says, "And I had no idea where she was."
Attempting to move on despite her grief, Victoria found a sponsor and was released from detention. When she eventually obtained a work permit, she followed in her mother's footsteps and began working at a local conservation and recycling nonprofit. Through the organization, she is able to attend school and learn English. She also got involved in a local church, as a member and a volunteer.
Although Victoria built a life for herself here as she awaited the outcome of her immigration case, the memories of her past still haunt her.
She confesses, "I relive the trauma I endured that night every day of my life in the form of nightmares and flashbacks." The possibility of being deported back to DRC has compounded her fears.
But, in early 2021, we received some good news for Victoria! Through Casa Cornelia's pro bono legal services, Victoria has been granted her lawful permanent residency in the United States, which shields her from deportation. At 24, she still has much of her life left to live – this is only the beginning for Victoria. Thank you to all the supporters who made Victoria's win possible! Legal protection is only a part of the healing that survivors like Victoria need, but it is an important step in building a life of freedom and joy.
*Name and photo have been changed to protect client confidentiality.