Growing up in a small Guatemalan town with his parents and two younger siblings, Gabriel* had a quiet, simple childhood. But everything changed when his father passed away from cancer. Gabriel's mother had a serious heart condition and could not take care of him on her own. Though she tried her best to support her family, Gabriel eventually had to move in with his aunt and uncle. He is eternally grateful to his aunt and uncle; without whom he says he would have most likely "died of hunger".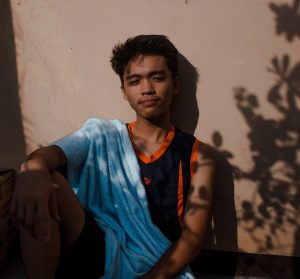 For a few years, Gabriel was able to live comfortably under his relatives' care, but danger continued to loom in their community. A gang began threatening to kill Gabriel, and his aunt feared for his safety. "Guatemala is a violent place, and we were afraid for our lives" said Gabriel. When he turned 16, his aunt sent him to the U.S. to live with his uncle who had recently moved to Southern California. His aunt joined them shortly thereafter.
At the Tijuana border, Gabriel was detained and later released into his uncle's custody. This is where he has been living while his case was pending over the last few years. These years have been full of anxiety from the possibility of being sent back to Guatemala, where there is an ongoing threat of gang violence that awaits him in his home community.
With the legal aid of attorney Matt Cannon, Casa Cornelia's Children's Program Director, Gabriel has been able to gain permanent residence in the U.S. He is grateful for the opportunity to stay under the care and support of his aunt and uncle, whom he considers his parents. Thank you to everyone who made Gabriel's journey possible, and for your continued support for those children seeking freedom and safety just like him.
*Name and photo have been changed to protect client confidentiality.