I hope that you and your loved ones had a safe and Happy Thanksgiving.
My name is Tom Laube. As a longtime supporter of Casa Cornelia, a Board Member, and a Volunteer Attorney, I have gotten to know the organization from many angles. My time dedicated to ensuring access to justice for my Casa Cornelia clients have been among the most rewarding of my career.
For nearly three decades, Casa Cornelia has provided access to justice for thousands of victims of human and civil rights violations. Responding to the needs of clients, ever-changing public policies, shifting civil conflicts around the world, and now the pandemic requires innovation, dedication, and the resources to act quickly.
I am excited to announce that today, we launch the Carmen Chavez Justice Fund, in honor of our dedicated Executive Director Carmen Chavez's 25th Anniversary with Casa Cornelia and her enduring commitment. This fund will help provide much-needed resources so we can act quickly to serve those who need our assistance the most in the coming months and years.
Your donation to the Carmen Chavez Justice Fund will ensure access to justice to vulnerable children, women, and men by filling funding gaps to support new and unplanned response programs and legal services. I'm also excited to share that your donation is matched, dollar-for-dollar, up to $25,000 thanks to Price Philanthropies.
Join me in donating today, and join me in thanking Carmen for leading us boldly into the future.
Sincerely,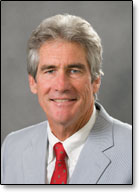 Thomas R. Laube, Esq.
Board Member and Volunteer Attorney, Casa Cornelia Law Center
Partner, Sandler, Lasry, Laube, Byer & Valdez LLP