Gabriela* is a Mexican-born woman with two children and a long-standing history of physical and psychological abuse. Growing up, she witnessed domestic violence from her father against her mother and was often even on the receiving end of his abuse. Gabriela left Mexico at the age of 15, fleeing from the abuse and hoping for a better life for herself in the United States.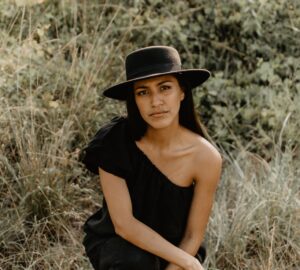 After arriving in the U.S., Gabriela met her future partner and father of her children. At first, things went well, but soon she found herself in the same kind of relationship she had seen her mother suffer through. For years, Gabriela was physically and psychologically abused.
When she was finally able to free herself from that, Gabriela requested a restraining order against her ex-partner, which was approved by a judge. Unfortunately, her ex-partner violated the protective order on multiple occasions, and caused long-standing emotional damage to Gabriela and her son. However, despite this, Gabriela fought hard to face all the challenges so she could take care of her children and provide a better life for them.
With Casa Cornelia's help, Gabriela was able to obtain a U Visa that will allow her to remain in the U.S. with her children and eventually apply for Lawful Permanent Residency, and finally find the peace and security she has been seeking all her life.
* Names and images have been changed to protect client's confidentiality.