Sometimes, the most heartbreaking journeys can still end in new hope.
Elisa's* story is a testament to that. Growing up in Mexico, Elisa endured abuse from all angles just because she was different. She says, "From a very young age, I did not conform to or identify with the [male] gender assigned to me at birth." Whenever she expressed her gender identity, she suffered verbal and physical abuse at the hands of her parents. She also experienced several instances of sexual assault by uncles and other male figure throughout her childhood.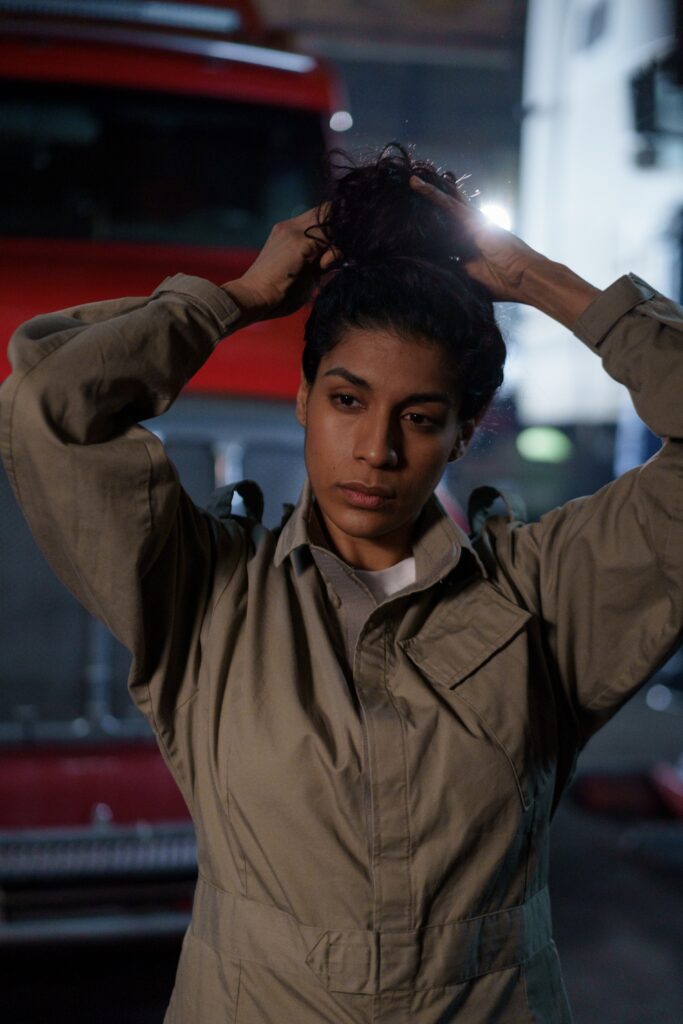 "Finally, I could not endure the violence and abuse from my family anymore," Elisa says.
Struggling with her mental health, she dropped out of school and ran away from home at the age of thirteen. Living on the streets as a young girl, Elisa was challenged with finding ways to survive. Faced with starvation and threats to her life, she was forced into sex work at a young age. For many years, she endured targeted violence and abuse based on unchecked transphobia and homophobia engrained in Mexican society. She says, "No one would protect me from harm, least of all the Mexican police, who target me for violence and operate with impunity."
 "It was a difficult and dangerous existence," she says, "Sometimes I dressed and presented myself as a man, for my own self-preservation."
But Elisa struggled with the idea of compromising her identity even as the discrimination threatened her life. Despite her daily experiences living on the margins of society, she found a way to endure and become stronger for it. She moved from city to city in Mexico, attempting to find a community that would accept and protect her.
After a lifetime of living in constant fear with no one to turn to, Elisa had had enough.
"I made up my mind that I did not want to live this type of life anymore and decided to come to the United States," she says, "I hoped that the violence would stop and that I could just live." But the journey to safe haven would not be easy. Upon her first attempt to cross the border, she was injured and separated from the group with which she was travelling. She wandered in the desert for days without food or water before being spotted in San Diego and taken to the hospital. But once she recovered, she was processed by immigration authorities and expelled to a migrant shelter in Tijuana without a chance to make her asylum claim.
Still injured and desperate to escape the looming threats that awaited her in Mexico, someone at the shelter helped her safely return to the U.S., where she filed an official asylum claim. With no resources and in need of legal representation, Elisa contacted Casa Cornelia for help. One of our staff attorneys Liza Perkins-Cohen took on her case and argued her asylum claim based on her gender identity. Elisa's future in Mexico was bleak, constantly attacked for being a transgender woman, with no protection offered from the Mexican authorities, and denied basic rights like healthcare and employment.
Being returned to Mexico would mean the continued violence and discrimination she had experienced her entire life.
Recently, we received news that Elisa's asylum was granted! She can now legally remain in the U.S. protected from the threat of deportation and the violence awaiting her in her home country. With this priceless gift, she can start building the life she's always wanted, safe from abuse and discrimination.
With her basic needs met, Elisa can finally begin dreaming of a future for herself and rediscover hope in her life. She has begun taking
English classes and is working towards earning her GED. She was able to officially change her name and gender identity under state law, becoming further empowered to advocate for her health and educational needs. Through it all, she has maintained a sunny disposition and a positive attitude despite the many obstacles she has had to face. We are certain that the strength and persistence she has built up over the course of her life will allow her to overcome any other challenges that await in this next chapter.
"In the time I have spent in the United States, I have received more respect and love from others than I have my entire life in Mexico," she says.
Acceptance, peace, and healing begin with humanitarian protection – your gift helps people like Elisa find the home they never had. Thank you to everyone who made this victory possible!
*Name and photos changed for client confidentiality