Expanding our network to support our clients' growth, social services and basic needs.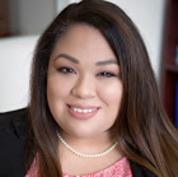 Throughout the course of a legal case, Casa Cornelia's clients often experience the need for basic human and social services such as housing, nourishment, access to healthcare, and education for themselves and their families. These unmet needs often become barriers to the clients' ability to participate fully in their legal case. With this in mind, the law center developed a new position within the legal team to develop partnerships in the community. Patricia Ramirez, Support Services Coordinator, shares her vision for the new role:
"My vision for this role is two-fold. First, I am working to establish community partnerships in order to connect our clients with services and resources in furtherance of the legal services we provide at the Law Center. I will also develop a staff training program for the legal team in order to address vicarious trauma, prevent burnout, and combat compassion fatigue. This work will ultimately allow attorneys to focus their time on legal work and helps stabilize the client's environment by providing critical support to their families and communities. My long-term vision will be to develop and institutionalize a robust program to provide support services to all of Casa Cornelia clients.
Establishing and nurturing community partnerships is crucial to the necessary work of providing quality support services to our most vulnerable clients. Since Casa Cornelia's inception, we have worked towards establishing partnerships to have a streamlined referral process. Some of these partnerships have also provided opportunities to collaborate under various grants in order to achieve specific deliverables that aim to address gaps in legal services provisions within San Diego County. Our hope is to expand our community presence by engaging in community meetings such as the San Diego Refugee Forum, The Chula Vista Community Collaborative, City Heights Roundtable, the San Diego Domestic Violence Council, the Bilateral Safety Corridor Coalition, and the Shelter and Supportive Services Committee."
Patricia 'Patty' Ramirez was born and raised in East Los Angeles. She is of Salvadoran and Mexican descent, and has a Master of Social Work from the University of Southern California. Prior to her role as Support Services Coordinator, Patty was the Deferred Action for Childhood Arrivals (DACA) Legal Assistant at Casa Cornelia Law Center. Patty's experience ranges from working with trauma survivors seeking U Visa and Violence Against Women Act (VAWA) immigration relief to working with incarcerated youth on healthy relationships and violence prevention.